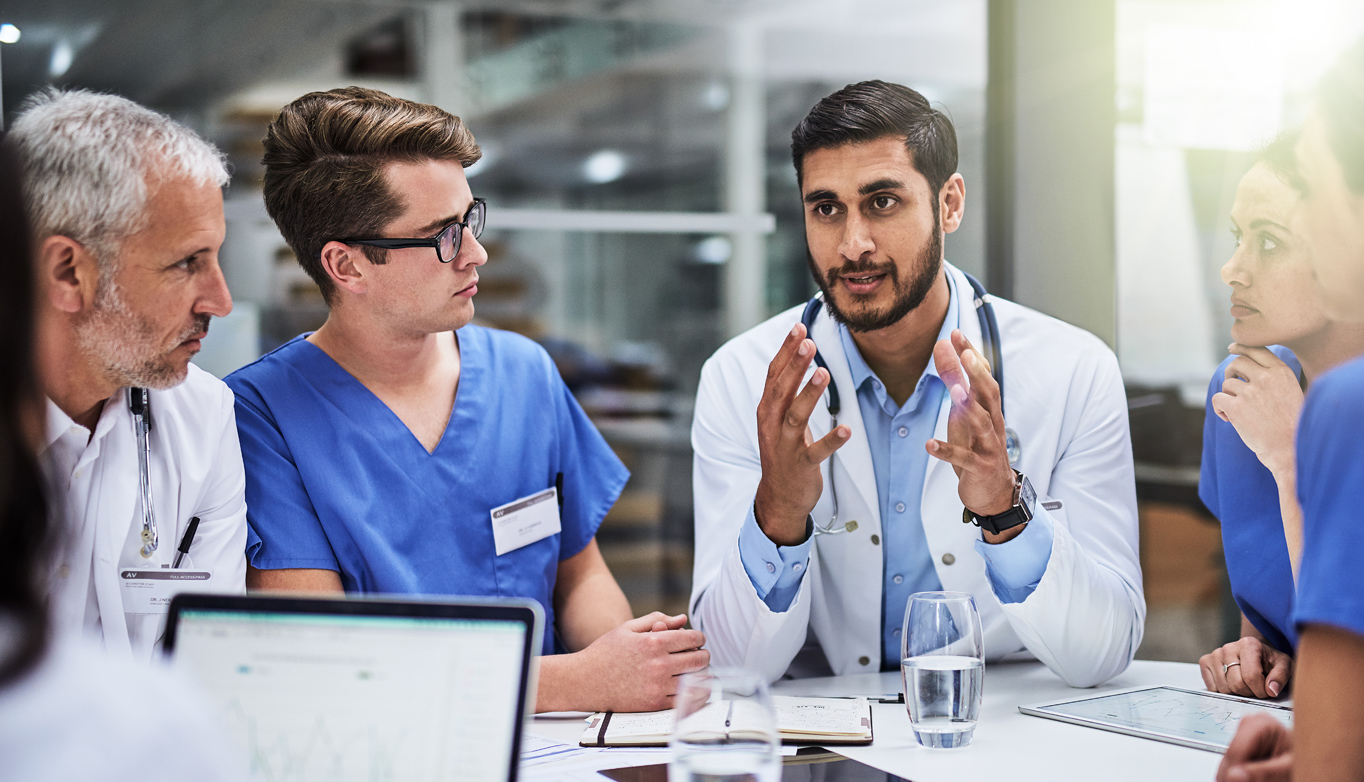 Innovation grounded in experience
The Centers for Medicare & Medicaid Services (CMS) and commercial payers continue to build value-based care models that reward providers for health outcomes as opposed to the volume of tests or services they complete. We help practices navigate the new value-based care world by meeting them where they are and building customized solutions that yield the greatest results. When you collaborate with us, the dynamic healthcare landscape is an opportunity, not a challenge, for transformation.
We understand that meaningful solutions for our partners must be unique, innovative, and local.  That's why we've developed over nine-thousand permutations and combinations of risk programs across the country. Here's how we collaborate:
A true Collaborative experience – healthcare transformation consulting
No two practices are alike, and no one model, system or strategy will work for everyone. We have the word "collaborative" in our name because we truly believe in the value of deep, long-lasting relationships. CHS solutions are not one-size-fits-all. Ongoing collaboration with our provider partners is critical to the successful application of our system-wide insights to the nuances of our local markets.
A strong foundation of technology – HealthyImpact 360
While technology is only part of what we deliver for our provider partners, it is the critical foundation for the collaboration necessary for delivering the right care at the right time. HealthyImpact 360, our easy-to-use technology platform, provides a comprehensive dashboard interface for tracking population health and quality reporting for your practice. An integral part is Ignite, a proprietary, HIPAA-compliant and secure audio/video telehealth platform. Our platform easily integrates with EMR systems for an additional layer of real-time collaboration.
The CHS team was able to identify inappropriate use of Home Health Services during the environmental assessment of a 95 year old female with multiple co-morbidities. The beneficiary was not receiving services as ordered. The CHS team collaborated with her PCP to discharge her from Home Health and secure diabetic testing supplies and a blood pressure machine. She was trained and educated on how to check her blood sugar levels and blood pressure daily. The beneficiary is now taking an active role in her health and communicating regularly with her PCP.