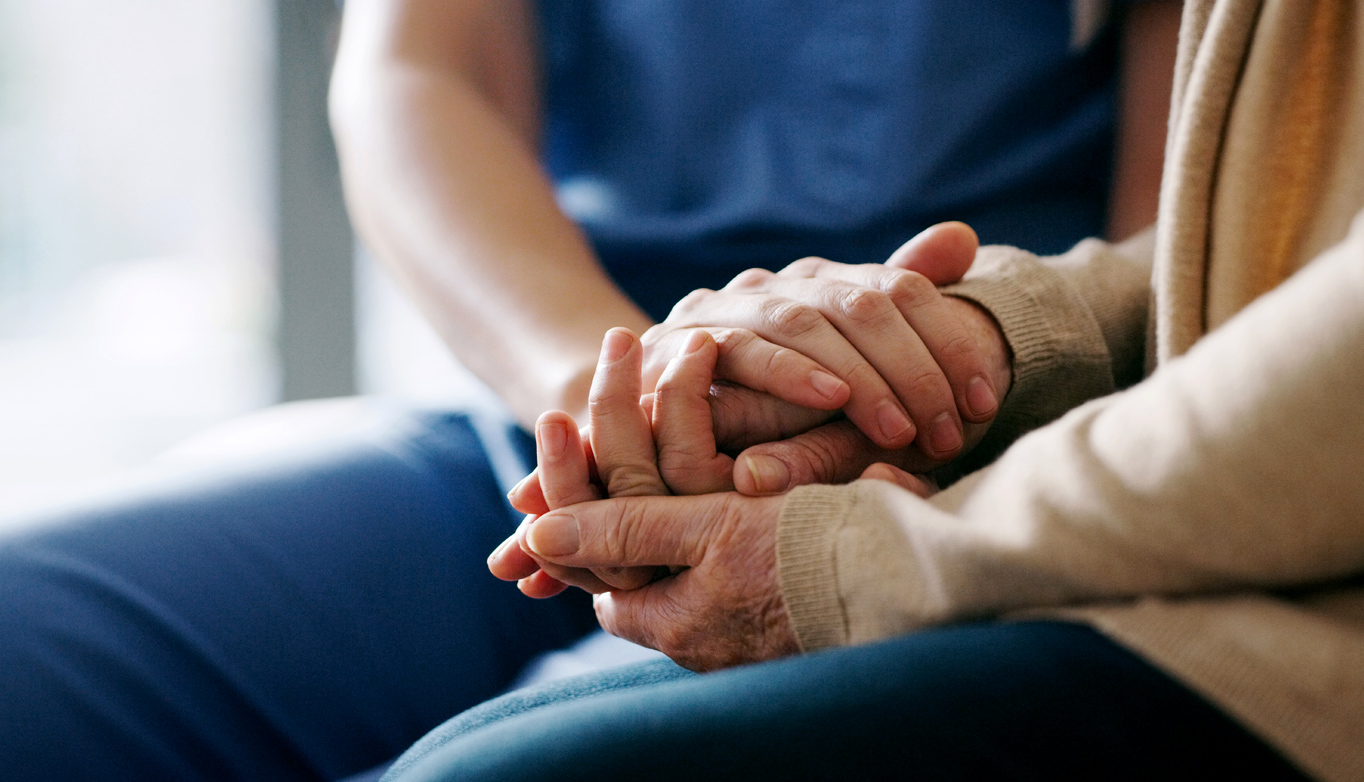 Pioneers of Healthcare Transformation
Collaborative Health Systems (CHS) is a management services organization that partners with independent primary care physicians as they move to value-based models. Its core belief is that primary care physicians are in the best position to influence the quality and cost of healthcare.
CHS provides comprehensive support for its physician partners by providing management services, risk contracting, and population health capabilities, including actionable data and other tools, to deliver care coordination and closure of gaps in care. CHS provides additional services to secure and deliver favorable value-based contracts with commercial and other health plans.
CHS currently manages six MSSP Accountable Care Organizations (ACOs), four REACH ACOs, one Care Transformation Organization (CTO) and three Independent Practice Associations with more than 4,500 providers - mostly primary care physicians, covering more than 140,000 Medicare beneficiaries.
CHS is a wholly owned subsidiary of Centene Corporation, a leading multinational healthcare enterprise that is committed to transforming the health of the community, one person at a time. We are here to help our partners weather any challenge they may face.
Our Leadership
The Collaborative Health Systems leadership team is passionate about transforming the healthcare system and committed to collaborating with provider partners in the ever-changing regulatory landscape.
Anthony Valdés
President
Anthony is the President of CHS. In his role, he sets the strategy for transforming how CHS and our primary care providers engage and operate together to improve the quality and experience of healthcare delivered to our beneficiaries in fee-for-value, risk-based arrangements. He leads CHS' value-based models such as Medicare ACOs and heads the development of advanced provider partnerships including Management Services Organization (MSO) solutions. He will help continue to transform the way Centene and our providers engage and operate together. His primary responsibilities include leading the enterprise's ACO models, MSO model, and development of advanced provider partnerships across multiple lines of business.
Anthony joined WellCare Health Plans (now Centene Corporation) in 2013. Previously, he served as the National Medicaid Vice President of Market Performance. Before joining WellCare, Anthony held a number of positions of increasing leadership responsibility, including Vice President of Physical Medicine for Healthways, Chief Executive Officer of Maryland Medicaid health plan for UnitedHealth Group, and several financial management positions for The Procter & Gamble Company. Anthony received a bachelor's degree in finance from Florida State University and an MBA from the Fuqua School of Business at Duke University.
Brian Steele, DO
Chief Medical Officer
Dr. Brian Steele joined the CHS team as Chief Medical Officer in September 2021. In this new role for CHS, he will engage closely with provider partners to achieve clinical innovation and excellence. Dr. Steele is board certified by the American Osteopathic Board of Family Physicians. He remains on clinical faculty at the University of Rochester. He most recently worked as a consultant to digital health startups and innovative health plans. He previously worked at Excellus BlueCross/Blue Shield as Vice President Medical Affairs – Clinical Services, overseeing clinical operations, informatics, affordability, quality and value based care. He was Chief Medical Officer for their Medicaid line of business from 2018 to 2020. He previously worked with Centene from 2016-2018 in specialty markets, as CMO for Envolve New York. Dr. Steele worked with the University of Rochester for 18 years, serving various leadership roles including Associate Chief Medical Information Officer 2010 to 2017, and Associate Medical Director for Primary Care Network. He has extensive experience in population health, analytics, quality and process improvement. He is a graduate of Philadelphia College of Osteopathic Medicine where he also completed his internship and family medicine residency.
Chris Price
Chief Operating Officer
Chris is Collaborative Health Systems' Chief Operating Officer. He leads a team that is responsible for program application cycle management, strategic vendor relationships, quality and RAPs performance oversight, integrating and leveraging CHS' capabilities with partners, as well as systems analysis, design, and implementation. Prior to his current role, Chris served as WellCare's VP of Compliance Oversight and was responsible for monitoring and oversight activities for internal and delegated entity operations. He has held various audit positions with WellCare, TECO Energy, and Palmetto GBA. Chris earned a bachelor's degree in accounting and a master's degree in business administration from the University of South Florida.  Chris holds Certified Internal Auditor, Certification in Control Self-Assessment, and Certified Financial Services Auditor certifications from the Institute of Internal Auditors.
Michael Barrett
Vice President, Strategy & Business Development
Mike Barrett is Collaborative Health Systems' Vice President of Strategy and Business Development. In his role, Mike works with provider organizations of every type to guide projects from concept to implementation, configuring relationships so that all stakeholders achieve success. These partnerships include Medicare ACOs and other business operating partnerships, producing industry-leading value for all CHS constituents. Mike brings more than 35 years of varied health care experience to the CHS mission. He has held leadership positions in hospital organizations and large physician groups, as well as with IPAs and even HMOs. Mike cofounded the National Association of Accountable Care Organizations (NAACOS) and served as Chairman from 2012 – 2015, Board Member through 2017, and remains a member of the Policy Committee.
Mike Allen
Chief Financial Officer
Mike Allen joined the CHS team as Chief Financial Officer in August 2021. In this role, he will lead overall financial strategy and operations, identifying key opportunities to improve performance across the organization's ACOs, DCEs, and IPAs. Mike has a broad-based corporate finance background, including corporate development, investor relations, financial planning & analysis, internal financial reporting and financial systems/data management & analytics. After the completion of the Centene acquisition, Mike left an 11 year career at WellCare for a short period to work on a project at CVS Health that involved centralizing CVS health care delivery assets to better position the company to enter into value-based care relationships with its provider partners. During his time at WellCare, Mike was instrumental in WellCare's acquisition of Universal American Corp., which involved helping familiarize WellCare with the ACO business model.
Karen Holt
Vice President, South Region
Vice President Karen Holt leads a team in the southern region that helps providers shift and experience success in value-based care. Karen has over 20 years of management experience in strategic management of healthcare organizations focusing on value-based care, provider network development, and group practice operations. She joined CHS as a Vice President in mid-2015 and currently manages Next Generation and Shared Savings Program ACOs. During the 2017 performance year, the Accountable Care Coalition of Southeast Texas, one of the two Next Generation Model ACOs she manages, generated $9.1 million in shared savings for the Medicare Trust Fund. Before joining CHS, Karen served as the Director of Physician Network Development for Memorial Hermann Health System in Houston, TX, and was a member of the strategy team that led the development of the Memorial Hermann ACO. She was directly involved in the development, engagement, and transformation of 2,500 independent physicians in Memorial's Clinically Integrated Network, where she focused on quality reporting and utilization management. The MHACO was the top performing Shared Savings Program ACO in the country from 2013 through 2015.
Shawn Bassett
Vice President, North Region
Shawn Bassett is Vice President for the North Region of Collaborative Health Systems. In his role, he is responsible for strategic planning and operational and financial performance for MSSP, ACO REACH, IPA/MSO, and Maryland PCP programs. Shawn leads the North Region teams working with provider offices to improve quality, increase efficiency, and to shift to value-based and risk-sharing partnerships. Initially when he joined CHS in 2016, he was to lead the New Jersey and New York MSSP ACO's, working with them to achieve shared savings. His role has since expanded beyond ACO to multiple Medicare, Medicare Advantage and commercial programs. Shawn has been instrumental in the growth and development of CHS, working directly with business development to launch value-based care initiatives in Connecticut, Illinois, and Colorado, including new efforts in Rural Health Transformation in Value Based Care and Medicare Advantage development. He is an active member of NAACOS and a member of American Physicians Group.
Shawn has over 20 years of experience in the healthcare industry holding leadership positions in clinical roles, provider contracting, operations, and practice management. A frequent and active contributor to conferences, he has developed educational programs and presented on numerous occasions around strategic planning and program development. Shawn holds a master's degree in Health Care Management.
Elena Tkachev
Vice President, Healthcare Analytics
Elena Tkachev is Collaborative Health Systems' Vice President of Healthcare Analytics. In her role, Elena leads a team focused on transforming information into insight. She joined the CHS leadership team in 2014 and developed advanced analytics, models, and algorithms to support healthcare transformation and innovation for CHS provider partners. Before joining CHS, Elena worked at McKinsey Solutions Office in Healthcare Value Analytics. Elena has held leadership positions at Horizon Healthcare Innovations, a subsidiary of Horizon Blue Cross Blue Shield (BCBS) of New Jersey, Anthem and Milliman. Elena earned an MBA from Fordham University and a Bachelor of Science in actuarial science and applied mathematics from Maryville University. She was a member of the Brookings-Dartmouth ACO Learning Network from 2011 to 2013.